Shopping Cart
Your Cart is Empty
Thank you for your business!
You should be receiving an order confirmation from Paypal shortly.
Exit Shopping Cart
WELCOME TO "RIDGE REGIMENT" BAND CAMP 2022
P​lease be sure to read ALL of the information on this page! There are important items you need to bring, health information and important dates all of which YOU are responsible!
PRP RIDGE REGIMENT MARCHING BAND FACEBOOK PAGE
IMPORTANT THINGS TO REMEMBER ABOUT BAND CAMP

IMPORTANT!!!
Band Camp is the hardest part of marching band. It is physical, intense and mentally draining. YOU WILL at some point have a "breakdown". THIS IS OK!!! We all do it! It is VERY demanding. Just keep working! Stay focused on the goal!
"Our greatest weakness lies in giving up. The most certain way to succeed is always to try just one more time". Thomas A. Edison
*WEAR SUNSCREEN AND REAPPLY OFTEN!!!
*WEAR APPROPRIATE CLOTHING!!! NO JEANS OR BLACK!!!
*NO BANDANNAS
*BOYS MUST ALWAYS HAVE A SHIRT ON (AND GIRLS TOO IF APPLICABLE)
*NO BARE FEET OR FLIP FLOPS EVER!!!!!
*BRING YOUR WATER JUG, TOWEL, MUSIC AND DOT BOOK TO EVERY REHEARSAL! IF YOU FORGET AN ITEM, TELL YOUR SECTION LEADER!
All students are expected to behave like mature young adults! This means:
*NO PDA *NO CUSSING *FOCUSED DURING REHEARSAL
*NO CELL PHONES DURING REHEARSAL
*BEING RESPECTFUL *TAKING CARE OF FACILITY
*FOLLOWING DRESS EXPECTATIONS
*FOLLOWING ALL BEHAVIOR EXPECTATIONS IN MARCHING BAND HANDBOOK
"In a world where you can be anything, be positive & nice." Ms. B
Any student having issues following rules or upholding our expectations will have their parents called upon the FIRST offense. Any offenses beyond that may result in the student being suspended or removed from the ensemble.
We need all students and parents to be on board and to understand their participation is vital!!! Trust the system!!! It works!!!
BAND CAMP WEEK 1 9AM-5PM BRING YOUR LUNCH! PRP Band room/campus
BAND CAMP WEEK 2 9AM-5PM BRING YOUR LUNCH! PRP Band room and campus
BAND CAMP DAILY SCHEDULE (Open to modification)

8:45AM Arrive to camp by this time

9:00AM Morning stretches (gym or practice field)

Marching Fundamentals

Set Drill (week 2)

Front Ensemble Rehearsal

11:45AM Lunch (Nobody eats alone!!!)

12:30PM Gametime in the Gym! (Everyone participates)

1:15PM Sectionals

Front Ensemble - Under canopy outside

band room

Woodwinds - Room 104

Low Brass- Auditorium Stage

High Brass- Auditorium Lobby

Drum Line- ITV (old choir room)

Guard - Small gym or practice field

3:30PM FULL WINDS / FULL BAND auditorium or outside band room as assigned OR Set Drill on field

4:50PM Announcements

5:00PM Dismissal
ALL BAND CAMP ACTIVITIES WILL TAKE PLACE AT PRP BAND ROOM AND PRACTICE FIELD.
BE SURE TO BRING YOUR LUNCH, A BLACK TOWEL AND A ONE GALLON WATER JUG WITH YOUR NAME ON IT.
EACH STUDENT MUST BE REGISTERED BY A PARENT / GUARDIAN ON THE FIRST DAY OF CAMP. REGISTRATION WILL BEGIN AT 8AM.
Please plan to arrive early. Registration should take about 15 minutes. Students will not be allowed to participate unless they are registered by a parent / guardian.
ATTENDANCE:

All band camp dates, rehearsals and performances are MANDATORY. It is vital that YOU know your schedule and that you PLAN AHEAD.
"To fail to plan is to plan to fail!"​
Missing a day of camp could put your spot in the show in jeopardy putting you in a alternate / non-performing position! It is vital that ALL MEMBERS attend EACH DAY of camp. IF you are too ill to attend a day of camp (this means you need to go to the doctor or ER), please follow the following procedure:
1. THE STUDENT(not the parent) WILL Call Ms. Burnell 502-718-4622 AT LEAST 30 MINUTES prior to rehearsal beginning. (Parents please realize we are teaching life skills here.) In the event the student is hospitalized or some other emergency event, the parent may call.
2. THE STUDENT will also text / call their section leader and inform them of the absence. Coaches (Chris, Amanda and Morgan) may also ask to be contacted via phone.
PLEASE NOTE! Telling a staff member or another student to inform Ms. Burnell of the absence IS ABSOLUTELY NOT ACCEPTABLE. Students who do this will be placed as an alternate IMMEDIATELY. In addition, any student who misses a day of camp without contacting the director will not be allowed to continue in the ensemble. NO REFUNDS WILL BE GIVEN IF THIS HAPPENS! This will be strictly enforced.
We must have commitment, not convenient commitment
Keep in mind, if you don't take care of your body, IT WILL TAKE CARE OF YOU! Illness is usually brought on due to lack of sleep, lack of proper hydration prior to rehearsal, lack of enough calorie intake (YOU MUST EAT), not eating breakfast, sunburn, etc. Please make sure to take care of yourself!!!
For all other absences beyond camp, please follow procedure as outlined in your marching band handbook.
In the PRP Band, we believe that:
TO BE EARLY, IS TO BE ON TIME
TO BE ON TIME, IS TO BE LATE
TO BE LATE, IS UNACCEPTABLE.
WHAT TO BRING TO CAMP




EVERY MEMBER SHALL BRING THE FOLLOWING EQUIPMENT TO EACH DAY OF CAMP/ REHEARSAL:

1 GALLON WATER JUG WITH A HANDLE

A BLACK TOWEL
(This towel will be used for stretches, instrument protection and other activities! Don't forget it!)
INSTRUMENT / EQUIPMENT
CHANGE OF SOCKS AND T-SHIRT
BACKPACK TO KEEP CLOTHES / SUPPLIES IN (Make sure your name is on it!)
SUNSCREEN / LIP BLOCK (sunburns hurt. don't get one) Remember to reapply!
3 RING BINDER WITH 50 PAGE PROTECTORS
PENCIL POUCH FOR YOUR BINDER
A HIGHLIGHTER AND PENCIL IN YOUR POUCH
A FANNY PACK TO CARRY THINGS IN IS ALSO HIGHLY RECOMMENDED
Each Ridge Regiment Member will be issued a locker with a combination lock. All members can store their personal items including their water jug in their locker. Water jugs are NOT to be left out in the band room.
WHAT NOT TO WEAR
*Dark Colored Clothing *Flat Sole Shoes (chucks, vans, etc.) *Flip Flops / Sandals *Bare Feet *Halter Tops. *Crop Tops *Boots *Bandannas *Bikini Tops *Jeans
*Members are NEVER to be without shirts or have any part of the belly / chest showing
*Members should always have on shoes (guard may take off shoes in gym / dance studio / auditorium as needed)
*All clothing must be in compliance with JCPS Code of Conduct
The physical and mental demands you will encounter during band camp is unlike anything most of you have EVER had before. You will be expected to be mentally and physically ready for each day, and you will be physically and mentally tired at the end of each day. In order to be able to give your best each day, follow the following guidelines:

Hydrate, Hydrate, Hydrate!!!
Dehydration can be a huge problem if you don't take care of your body and listen to it. You need MUCH MORE fluid than normal and you must DRINK MORE than your body is thirsty for.
*Prior to coming to camp each day, drink at least 16 ounces of water. After getting home, drink 16-32 ounces of water. The best rule of thumb is to drink at least your body weight in ounces of water DAILY.
*No Soda, Energy Drinks, Koolaid or other sugary drinks. The sugar and caffeine in these drinks dehydrate you!
*You may drink Gatorade / Powerade, but only if you drink water too! IT IS BEST TO DRINK THE SUGAR FREE VERSION OF THESE DRINKS
Nutrition !!!
Everyone must eat, breakfast, lunch and dinner each day. You will be working hard and your body needs the calories in order to function. Many new marchers avoid breakfast, thinking that the food will just sit in their stomach like a big lump and make them sick. The opposite is true. Your body needs this fuel in order to function and without it YOU WILL GET SICK! You should avoid caffeine, greasy food, carbonated drinks with caffeine, excessive candy / sweets, and dairy. I always recommend students bring snacks to eat on breaks (fruit, string cheese, etc). Section leaders will monitor sections at lunch to make sure everyone eats. Calories per camper will vary, but should be at minimum 2000 calories..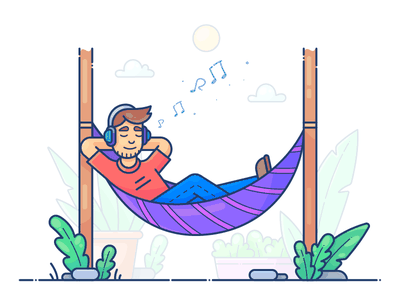 SLEEP

You will need to rest when away from camp. Go to bed by no later than 10pm. You need 8 hours of sleep at minimum. Most marchers get at least 10. Your body will thank you for it!
SUNSCREEN

Sunburn hurts and is debilitating. Apply and reapply when we are outside. Don't forget your ears and your lips!! Wear a hat to help shade your face too. You should use SPF 30 or higher. Be sure to reapply when you are outside. (If it is sunny and hot, reapply every hour! You will sweat it off!) Get Chapstik with sunscreen. Sunburned lips are no fun. You can also buy hats now that protect you from UV rays.

Many of our repetitive motions may cause chaffing especially on the inner thighs. Applying powder or even a thin layer of Vaseline to this area can prevent chaffing. Gold Bond makes a great product called Friction Defender and there is another product called Chub Rub. Both work great! If you do experience chaffing, a bath in cool water and then applying powder usually relieves symptoms. If you are suffering, please don't hesitate to reach out to your section leader or a staff person to help you with this!
BREAKFAST All students are EXPECTED to eat breakfast. You will need to consume at least 800 calories. Avoid foods that are very greasy or heavy in dairy. YOU WILL GET SICK IF YOU DO NOT EAT BREAKFAST! If you don't have access to food for breakfast or lunch, do not be silent! We are a band family and we take care of each other. Let your section leader, director or a staff member know so that we can remedy the situation.
LUNCH. PLEASE BRING YOUR LUNCH! YOU NEED LOTS OF CALORIES!!!
NO ONE IS ALLOWED TO LEAVE CAMPUS DURING CAMP FOR MEALS!!!
SNACKS: Students are encouraged to bring fruit, cheese, etc. for healthy snacks during camp!
WE NEED YOUR HELP! Marching band is truly a TEAM EFFORT!!! We need help in many different areas. We will have a MANDATORY MEETING FOR ALL PARENTS / GUARDIANS on TUESDAY JULY 19TH AT 6PM IN THE PRP BAND ROOM.
REGULAR BAND BOOSTER MEETINGS ARE THE SECOND TUESDAY OF EACH MONTH AT 6:00PM
All students were required to pay their first payment of $75 in May 2022. All payments must be met according to the payment schedule given to students in the spring. Please see the Living Calendar for payment dates.

Final payment is due on the first day of band camp July 18th. This makes for a total amount of $300 in dues.
In addition to the above student dues, members are also responsible for participation in our group fundraisers. Group fundraisers help to keep student dues LOW! Please do your part!!!
It is vital that payments are made on time so that the band boosters can pay the bills for the band in a timely manner, allowing the band to remain competitive. Please contact Ms. Burnell-Wise, Wendy Masters (Booster president) or Julia Mudd (Booster Treasurer). if you have any questions about dues.​
I am very excited to introduce our band camp and season staff to you all. I always endeavor to hire the BEST in instructors. This years staff is exceptional!
Visual Design and Marching - Mr. Rob Lee
Ms. Amanda Allen-Herm- PRP Assistant Band Director and Color Guard Caption, BA Morehead State University, PRP Alumni
Morgan Shaffer- Color Guard Tech, JCTC, PRP alumni
Front Ensemble & Design Team- Chris Mudd, University of Louisville, Band Director Nash ville TN
Percussion- Chris Boone, PRP Alum / JCTC
Low Brass - Shawntrice Radford- University of Louisville, PRP Alumni
Brass and Visual- Nathan Jackson, University of Louisville, PRP Alumni
Tae'Sheon Calvin - Visual Tech, JCTC, PRP Alumni
MARCHING BAND WEEKLY SCHEDULE

(IN SCHOOL SCHEDULE)
This schedule is for a NORMAL FIVE DAY WEEK:
MONDAY
TUESDAY
WEDNESDAY
THURSDAY
FRIDAY
WIND/ GUARD SECTIONALS 3-5:30PM
FULL BAND 3-6PM
PERCUSSION AND GUARD SECTIONALS 3-6PM
FULL BAND 3-6PM
BALL GAMES & REHEARSALS AS SCHEDULED
/